Freelance Celebrity Fashion Stylist Raven Roberts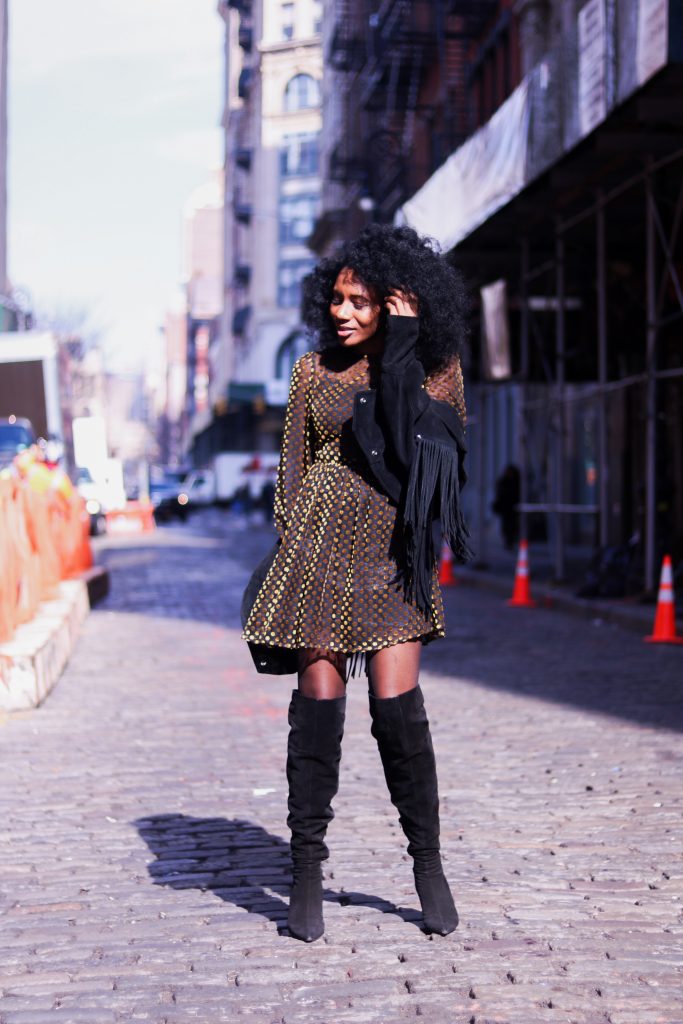 As a celebrity stylist, Raven Roberts is the true definition of an influencer. She's styled celebrities and editorials; has served as the key wardrobe stylist for marketing campaigns, music videos, films, and everything in between; her work has been featured in international publications and photography exhibits; and she's been seen on Macy's Next Style Star and Bare Minerals Beauty Uncovered. If you take a look at her website, Instagram feed, or resume you're sure to be inspired.
Raven, thanks for allowing me to feature you. When thinking of women who inspire me with their style, you immediately came to mind. Did you grow up knowing you would be a fashion stylist?
I had no clue I wanted to be in the fashion industry growing up, let alone a stylist. I wanted to be a pediatric surgeon, until applying for colleges and realizing I'd much rather wear a suit than scrubs everyday (it was a little deeper than that but that was one of the reasons). So, I went to business school. Then I realized I hated wearing a suit. After some soul searching, I came to the conclusion that I wanted to work in fashion.
Seems like it was a great move. What was your path getting there?
While living in LA, a friend of a friend asked me to help style for a web series release party. After meeting the creator of the series to try and get my jewelry on some of the characters (I made jewelry at the time), she asked me to be the stylist for the actual series. I was like, uh ok, I can do that. So, I googled "what's in a stylist kit" and started styling her web series. Fast forward about 8 months, I got laid off and more people started asking me to style things. So, I kept styling and eventually thought maybe I could do it for a living. I put my portfolio online, and the first week it was up I had offers for 3 shoots.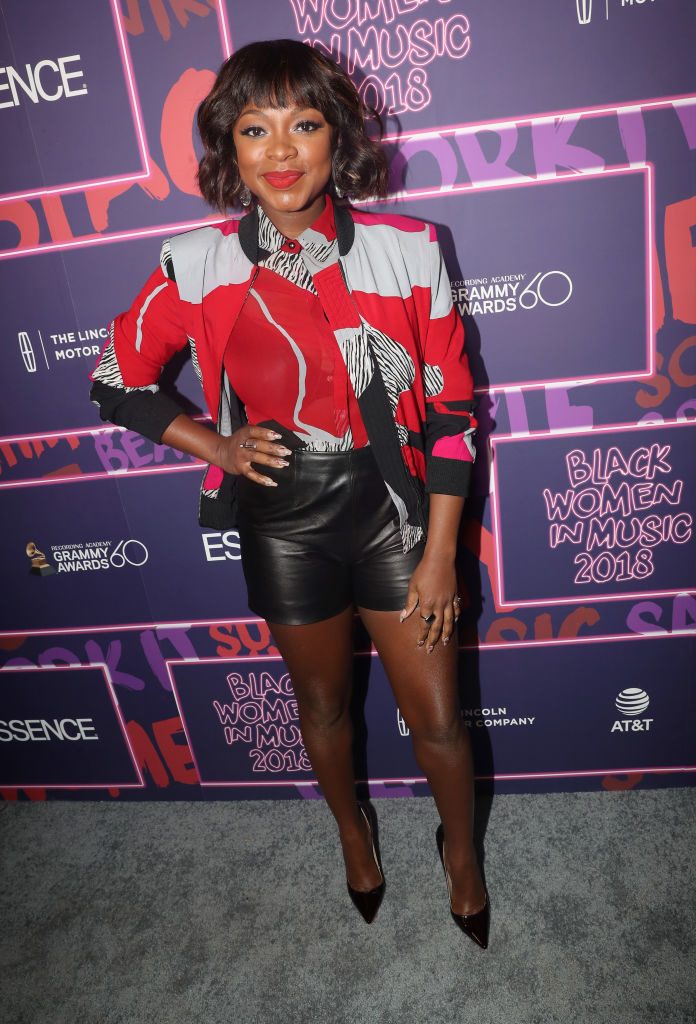 Sometimes you just have to go for it! Do you think you're doing what you were meant to do?
Yes, I love my job! God has moved so much since I started styling and as a young women I should have seen the signs that I would be in fashion.
If you could give one piece of advice to your 18-year-old self, what would it be?
Never settle: in love, career, self, friends or anything in between.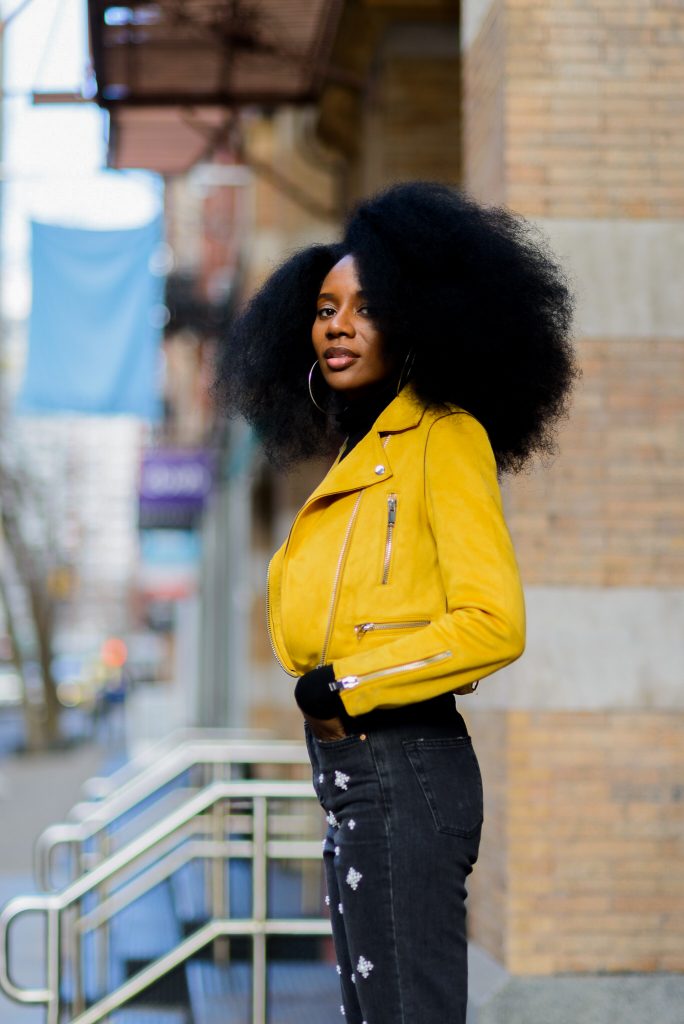 Absolutely love that advice. Shifting gears slightly, as a stylist I imagine there's pressure to be fashionable every minute of every day. How do you balance that with what you actually feel like wearing?
There is. Lol. I actually went through a phase where I didn't care what I looked like, and just wanted my work to speak for itself. Yeah… that didn't work out too well, but I do have my down days. I just make sure I'm still on trend. In the rain, in the snow, and mainly on days I'm pulling for a shoot, you won't get Instagram ready Raven.
There are lots of women in the fashion industry, but I'm sure there are still challenges faced by women in your profession. What's one obstacle you've encountered in your career due to gender, and how were you able to overcome it?
I don't really face challenges as a woman in the industry. It's an industry run by women. But as a woman of color it is difficult. As a stylist of color period, you have to monitor your book so you're not seen as an "Urban Stylist." And it's not the clothes. It's the number of people of color I have in my book, but a white stylist with all black people in her book wouldn't have to worry about that.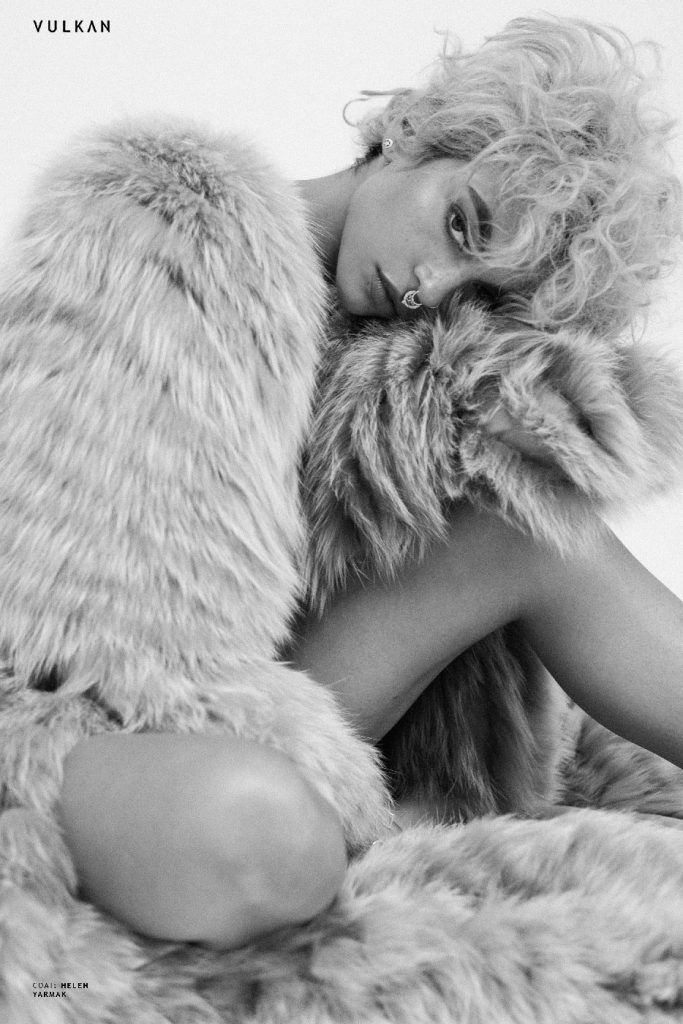 Speaking of women of color, one of your notable accessories is your afro. How long have you had it? Were you always confident rocking it? And have you seen Afrocentrism being embraced more in recent times in the fashion industry?
I've been natural for eight years. When I did the big chop, the last thing I wanted was an afro. In 2013, I was trying to get my curl pattern to "show up" as I had damaged it with products and by wearing bantu knots all the time. So, I started wearing a wash n go. I hated it in the beginning, but somewhere after the first couple of washes I started to like it, then love it. I think I'm finally coming to a place of fully embracing it. It's massive, my curls only appear in the shower and it gets a lot of attention, most unwanted. Lol. I think it is being embraced more in the industry. But you still see "more acceptable" curl patterns than not. I love that actresses are embracing their hair which makes the rest of the industry have to follow suit.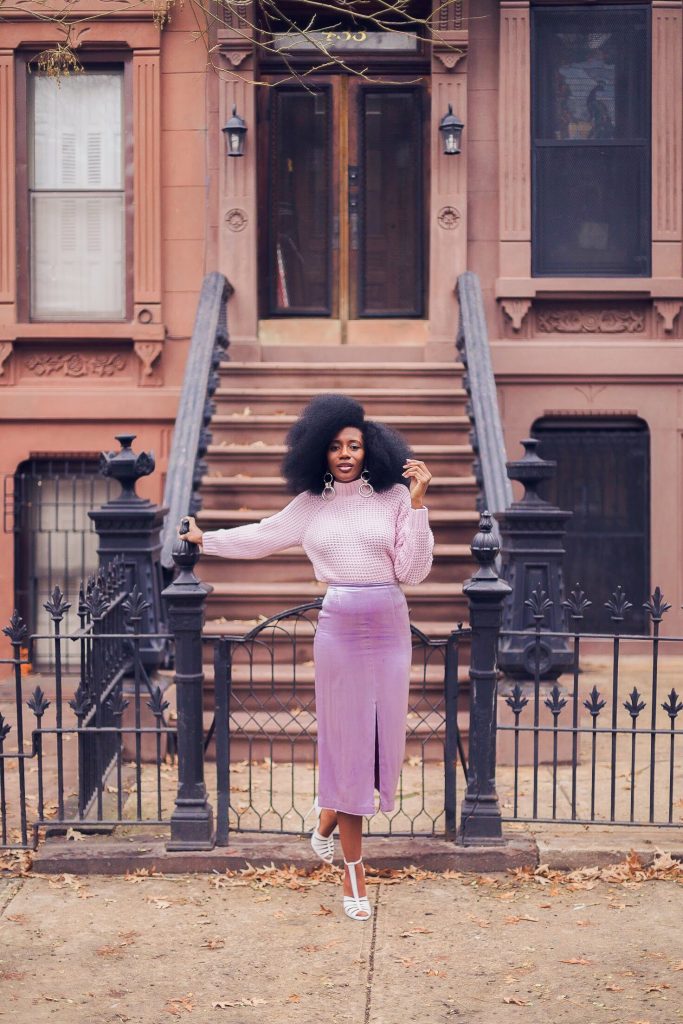 What advice can you give women regarding body confidence as it relates to fashion, perception, and the ability to pull off certain looks?
The biggest thing about body confidence is the word confidence. If you're not confident in yourself it doesn't matter if you're wearing a bikini or a turtleneck. Also, be proud of your size and wear it. Clothing mainly looks bad when people aren't wearing their proper size. I say do you as long as it respects you and your body. Dress from a place of security not insecurity. Meaning don't dress a certain way to get attention because you have low self esteem. This only gets the wrong kind of attention and doesn't attract the kind of men you want in the first place.
What are three items every woman should have in her wardrobe?
Just three? Every woman should have a great pair of jeans she can dress up and dress down. A great statement piece that can elevate any outfit. It can be a necklace, a blazer, embellished jeans or even a dress. Lastly, a great coat or jacket. Since moving to NY from LA I've become obsessed with outerwear. Even people living in warmer climates should think of a coat as an extension of their outfit versus something to keep them warm from point A to point B.
Thanks for reading! If you like Raven's feature or style, leave a comment and let us know. To keep up with Raven Roberts, you can find her on instagram @ _ravenroberts and on her site style.raven.com.