Laura Smith: Inspiring Through Leadership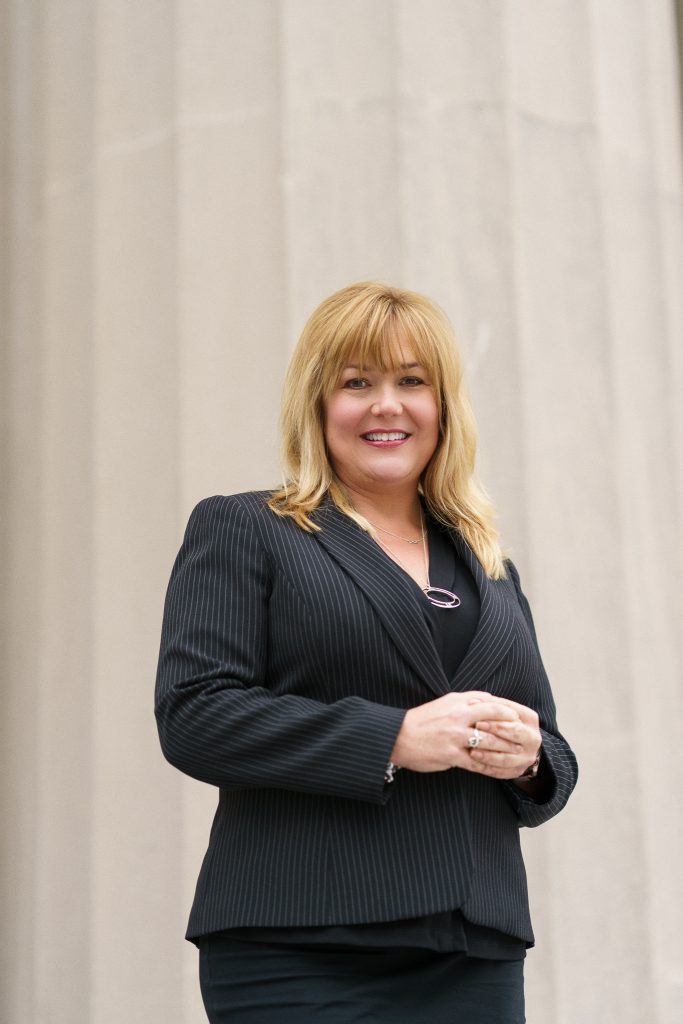 Years ago, someone challenged me to always 1) be mentored by someone and 2) be mentoring someone else. My memory is fuzzy as to who issued the challenge, but the advice is something I've carried with me since. The reason is simple: experience is one of the best teachers, whether through experiences of your own or experiences of others.
So, for Part II of my Inspiring Women series, I'm highlighting Laura Smith. Laura is my mentor through the Nashville Bar Foundation Leadership Forum; Vice President and General Counsel of Nashville Electric Service (NES), the eleventh-largest municipally-owned electric system in the United States (overseeing all legal matters, government relations, strategic planning, and community involvement – to name a few); and non-profit leader, having served as president/chair of a number of community organizations.
With an impressive resume, charming personality, and natural inclination to pay it forward, it took no time for Laura Smith to inspire me. In light of this Inspiring Women series, I asked Laura to chat with me about the importance of mentors, women and the legal profession, style, and leadership.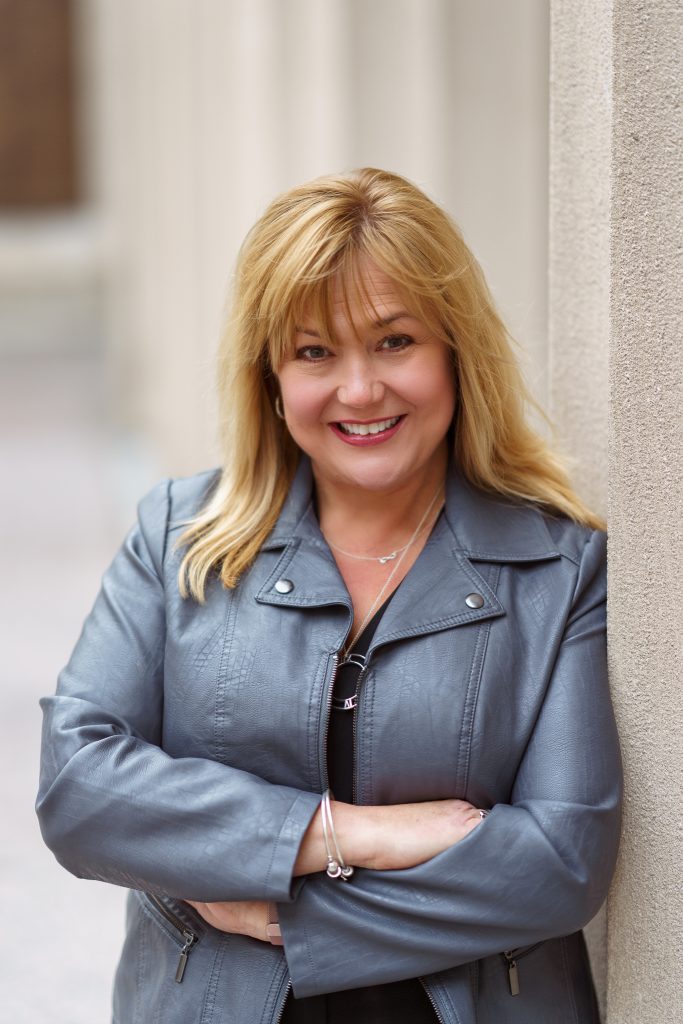 Although there are currently more women in law school than men, the legal profession is still a male-dominated industry (as common in a lot of industries). Have you seen a shift throughout your career, and do you have hopes for more women entering and staying in the profession in the future?
I started practicing law in Nashville in 1993, and the legal community is vastly different today than it was then. In my early years of practice, there were some notable women judges and law partners, and yet they felt very much like the exception to the rule. When I was in court for motion calendar, I was often the only woman in the courtroom. (And in my industry—the utility industry—I felt like a unicorn.) While the profession may still be more heavily dominated by men, young female lawyers of today have countless examples of others who have found paths to success. Having those role models out there, I think, makes it far more likely that young female lawyers will feel comfortable, make connections, and find success in the practice of law.
Men often have confidence to naturally see themselves in powerful positions. Did you grow up knowing you would be General Counsel (Chief Legal Officer) for NES?
I certainly didn't imagine I would grow up to be general counsel. When I joined NES, I really thought it would be a three to five-year gig. Each time, though, that I sought an opportunity to learn and grow, there was an opportunity presented to me within the organization. When I became GC, I wasn't entirely sure I could do it…but my CEO had confidence in me and helped me develop confidence in myself. As women, we can learn from the guys in that regard: we should shoot high, take a few more risks, and figure it out.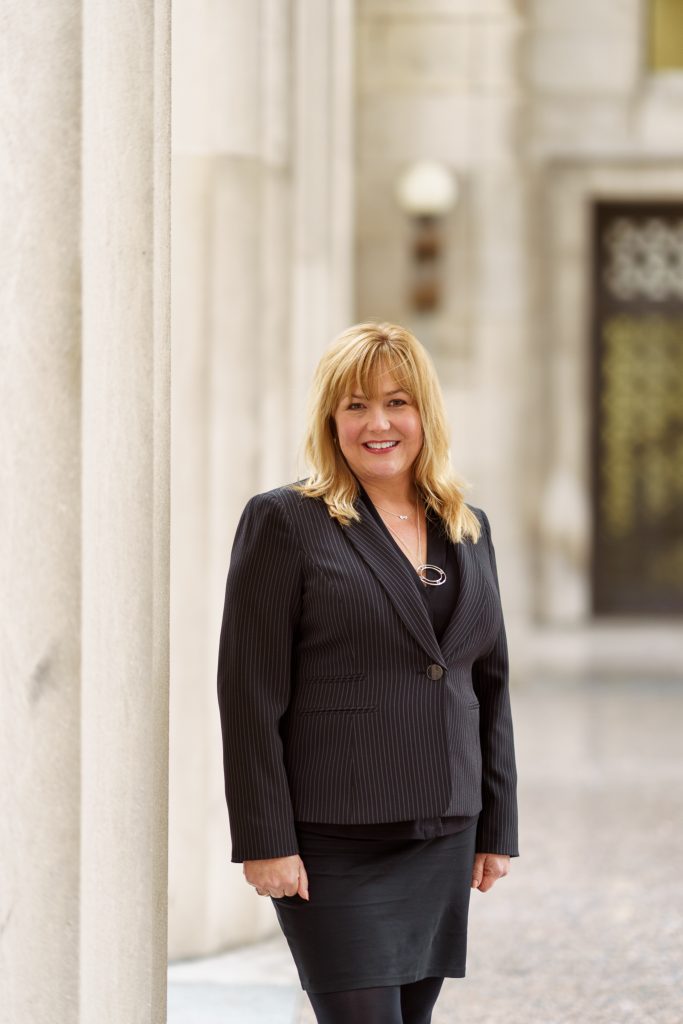 Although in our profession power suits may have never left, they're currently trending in fashion. What suit or article of clothing makes you feel most confident?
A great pair of shoes. My professional attire veers more toward classic, but wearing a fabulous pair of heels helps me feel confident…and taller.
In one word, how would you describe your style?
Simple
How do you incorporate your personal style into your professional wardrobe?
Fun shoes, interesting handbags, and a few timeless pieces of jewelry.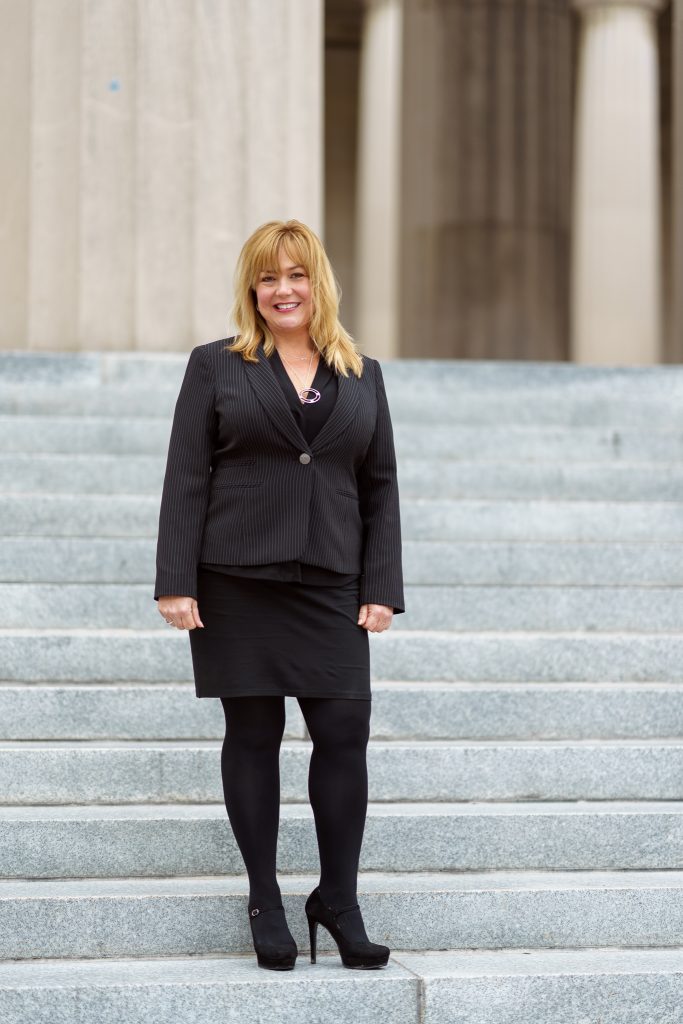 Audrey Hepburn once said, "as you grow older, you realize you have two hands: one for helping yourself, the other for helping others." What are your thoughts on the power of mentoring?
When I was a young lawyer, Aubrey Harwell, a stalwart in our legal community, took a liking to me. He's been a friend and mentor, and many opportunities I've had professionally and civically have come to me, in part, as a result of his guidance. Aubrey did that for me even though I would never be in a position to repay that kindness. I love the idea of paying that forward. And so when I meet someone with whom I have a connection and for whom I can offer some guidance or assistance, I do it. Some great friendships have resulted.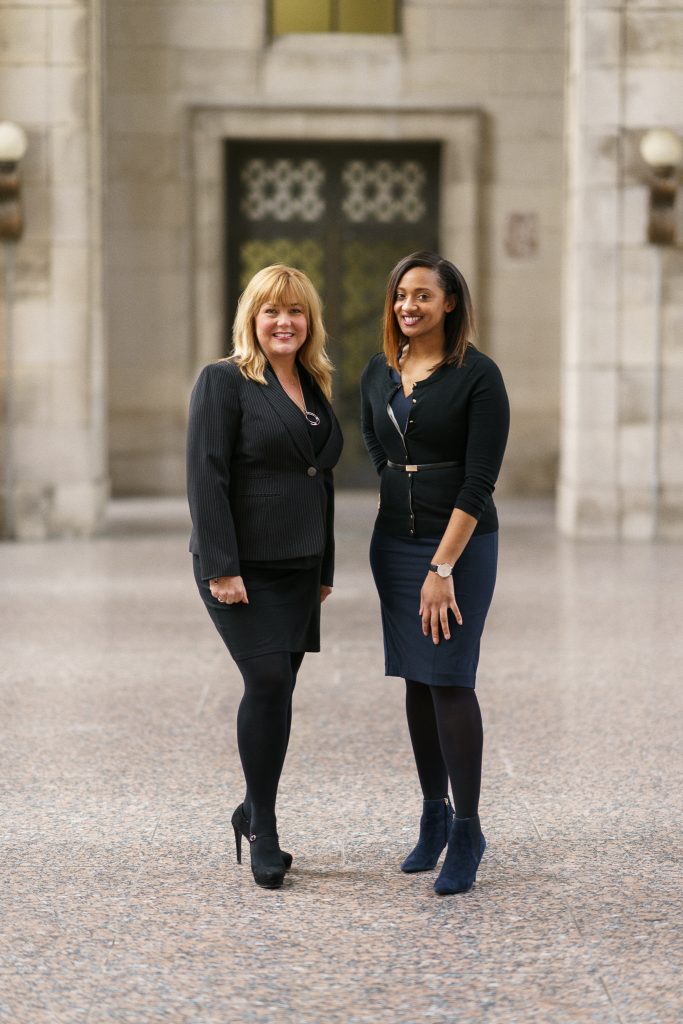 If you could give one piece of advice to your 28-year-old self, what would it be?
I would advise the 28-year-old version of me to be very deliberate about seeking and cultivating mentors. I lucked into some great mentors throughout my career. But if I'd been more strategic, I would have been a better lawyer/leader sooner.
Thank you to Laura Smith for allowing me to feature her. Thank you for reading! I'd love to know your thoughts. Please leave a comment below.