Smile Brilliant
I've partnered with Smile Brilliant to give away a whitening kit ! And in case you're wondering about the kit… don't worry, I tried it myself, and I'm sharing my experience in this post. Be sure to read until the end!
So, a few months ago I posted 10 things about myself on IG (I probably should have also posted on the blog as well… but hindsight is 20:20). Anywho, one of the ten things was how much I love to laugh and smile (which by the way is so true about me). As much as I love to express myself through my clothing, in my opinion, it's my smile that radiates and really pulls my look together.
So, fast forward to a couple months ago, I received an email from Smile Brilliant asking if I would be interested in collaborating. In exchange for an honest review, Smile Brilliant offered to send me a whitening kit to try out. Like all collab requests, I weighed the pros and cons. I thought about whether it was something I really wanted to do; if it would be something my readers would be interested in; if it was a product I would otherwise use; and if my teeth could get any whiter (lol – all jokes aside my teeth were fairly white when I was contacted).
After evaluating all the above and walking through the process with the Smile Brilliant rep, I figured it was definitely worth a shot. So, I accepted and started the process to receive my whitening kit. It arrived within a few days, came with amazingly clear instructions, and was very well organized. I made sure to read all instructions before starting the process. The first step was to create my dental impressions and return them by mail. After that, I waited for my dental whitening trays to be shipped back to me. This all happened within a week and a half of so. Everything else needed to complete the process was included in the original package I received.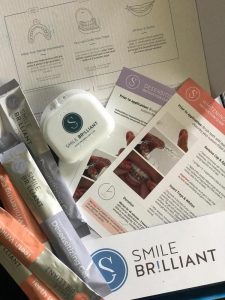 Once I received my whitening trays, I began using the kit per the instructions. To my surprise (of course in a good way), my teeth were visibly whiter after using the kit the first time. I used the kit consistently for the first few days. Then, due to life happening (nothing major just normal everyday stuff), I took a break for a couple days between sessions three and four, and then picked up where I left off after that.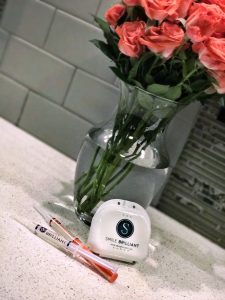 So, when did I use it? Smile Brilliant recommends using before bed to allow the desensitizing gel to sit over night, but it's not a requirement. The only real restriction is not to eat thirty minutes after a session. I initially stuck close to the recommendation of whitening before bed; but gradually, I used it wherever (at the gym, while at work, in the car – the trays are clear and not super visible, in my opinion), and it was perfectly fine.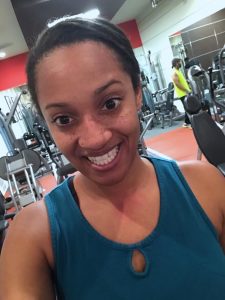 Seven to nine sessions are recommended depending on how long you whiten each session (and I'm assuming the degree your stains plays a role). I used the whitening kit seven times and was in love with my pearly whites. So, I didn't make it the the further end of the spectrum, and in all honestly, I probably could have stopped after whitening session six.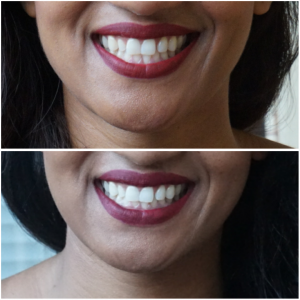 That pretty much sums up my experience. I didn't have any adverse reactions. And honest opinion: I loved it! For me, it was easy to use, I received great customer service, and I got great results. So, now my smile is even more brilliant than before and will continue to be the shining star of any outfit. I'm glad I had a chance to a collaborate with Smile Brilliant.
To enter the giveaway, click here.
*Giveaway is open for one week. You MUST enter through the link to be counted. Giveaway is for $139 credit- and is open to USA, UK, Canada, and Australia residents*
To purchase a Smile Brilliant teeth whitening kit, use code: scalesofstyle15 to receive $15 off your order.