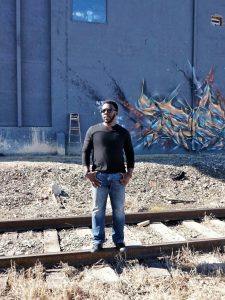 I'm excited to keep the Feature Friday series going, and as mentioned in the last Feature Friday post, this month I'm featuring black history makers. Isaac, today's feature, definitely fits the bill. He's a social engineer, business strategist, assistant professor, and entrepreneur. He also happens to be stylish.
So Isaac, for those reading who may not know you, tell us a little about yourself and what you do.
For starters, I'm a first-generation American and the first-born child of immigrant parents. My mother and father left Ghana many years ago to pursue a new world, which resulted in me being a true diasporan. I consider myself to be a pure social engineer, a person focused on solving social problems using an engineering mindset.