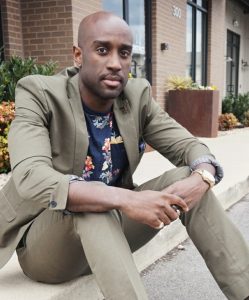 Written By Michael Lane
Why It's Okay to Go Against the Grain
Don't wear suits with high top sneakers. Only wear white sneakers with your suit. The list goes on and on and on, but I'm giving you permission to nix the rules on business casual and explaining why it's okay to go against the grain.
There are so many "rules" to follow regarding suits and sneakers and business casual in general, but I could care less about any of them. As a matter of fact, I selected this look just to show that it's okay to go against the grain. The most important thing, regardless of how you decide to wear your suit, is to do what feels right to you and no one else.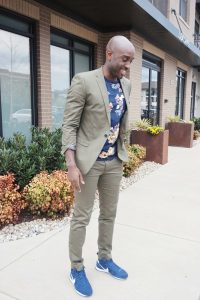 To be frank, by doing what just felt right to me is exactly how I came up with this outfit. If anyone knows Malaka, they know she is the busiest person on earth beside Jesus. Because of her hectic schedule, she only gives you a moment's notice, and you have to be ready to move quickly. Imagine my surprise (and panic) when she called me while I was home chilling watching basketball, and I had to find something to wear with only a few moments notice.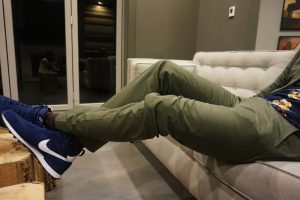 I went into my closet and grabbed the first suit that wasn't ridiculously smushed together. My next step was to find a pair of sneakers. It didn't take long but I settled on the Nike Internationalist. The last thing I had to do was find a t-shirt that could bring it all together. I did't have much time to think about it, but I went with the tee pictured because my normal go to is either a crisp white tee or a print. This was all completed during halftime.
At the end of the day I just had roll with what felt right, and I would advise you to do the same. It doesn't have to be matchy-matchy. The goal is simply to coordinate and look and be comfortable.
So even though this post is about going against the grain, if you're a person who like rules, here are a few tips for business casual:
Do what feels right to you.
Wear a suit anytime: business event, weekend wear, whatever works.
Feel at liberty to nix the rules and go against the grain.