"Becoming an entrepreneur to us was all about setting a legacy, inspiring others, leaving a footprint in the fashion industry, and positively impacting the world." – Adrian Wintson and Darin Wyly
Meet Darin Wyly and Adrian Winston: Tennessee State University alumni, fraternity brothers, business partners, and owners of Live Above apparel company. Graduating from TSU in 2012, Darin and Adrian decided that instead of submitting job application after job application with the hopes of gaining entry level employment like most college grads, they would instead go into business for themselves. And they did just that. I recently caught up with the young, budding entrepreneurs to chat about their apparel company and what they have on the horizon.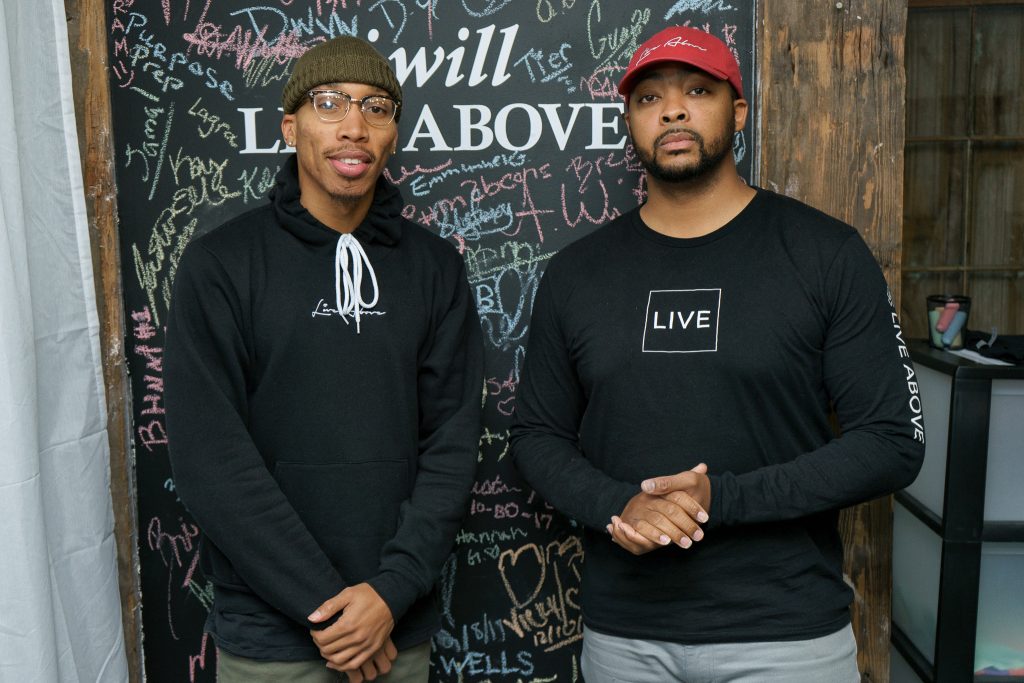 Darin and Adrian, thanks for allowing me to feature you – I think your clothing line is dope! Tell us a little about yourselves.
[Adrian] We created this brand in 2013 in an effort to motivate us through certain hardships we were experiencing at the time: from both having trouble at different universities then transferring to TSU in 2009 to us both losing a parent to cancer. When we started, we wanted to make sure we had a meaning behind our brand that would relate not only to our lives but to the lives of others as well. Live Above means that no matter what you're going through, you can get through it, excel, and not be defined by those circumstances, as long as you have the heart and mindset to live above it.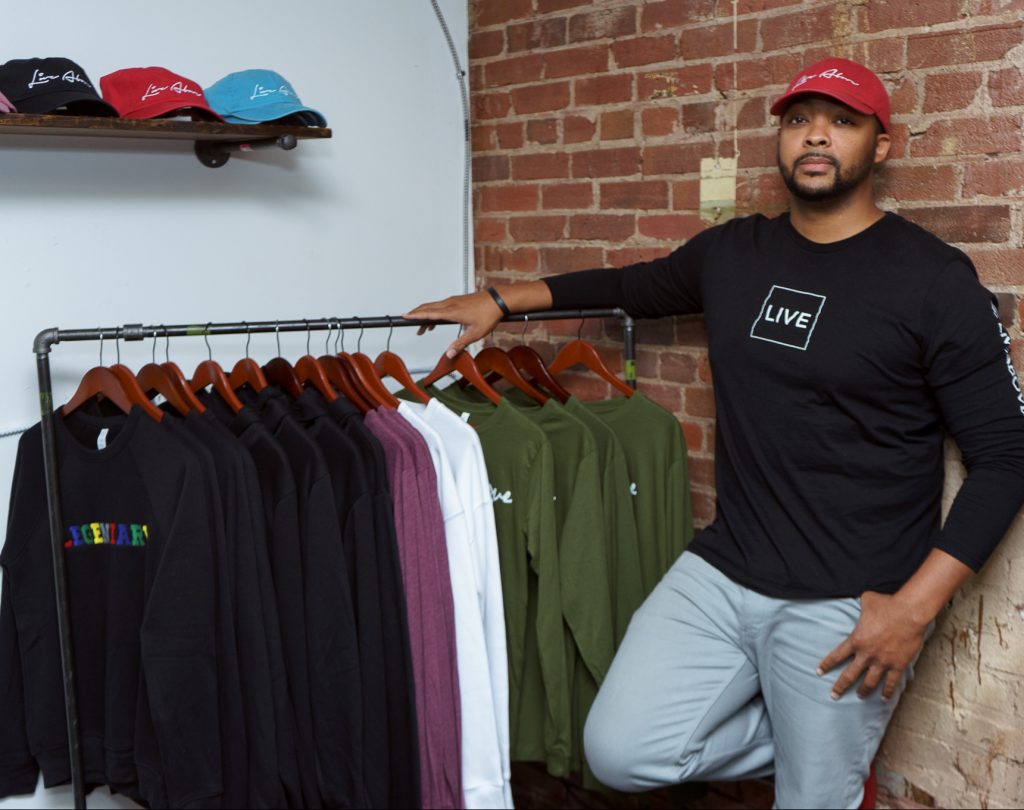 That's very inspiring. I certainly appreciate that you were able to motivate yourselves through a difficult time and use that same life experience to motivate others. What motivated you to be entrepreneurs?
[Darin] We always knew we didn't want to work for anyone. We watched our parents pretty much being worked to death at jobs that didn't give them ultimate satisfaction in life. Seeing that, we knew it didn't make sense for us to be paid $60,000 a year to become "the face" of a company just to give up our business intelligence, have minimum job security, and a cap on upward mobility. If we could put the same amount of effort and time into our brand that we would be required to put into a company that wasn't ours, then we could definitely foster a successful business of our own.
What made you go into business together and how did you come up with the concept?
[Darin] Live Above is a testament to our similar journeys through life. We both lost parents to cancer and as a result believed in our hearts that giving up was the only option. This brand inspired us to keep going. We decided to use our stories to inspire people that they too can Live Above!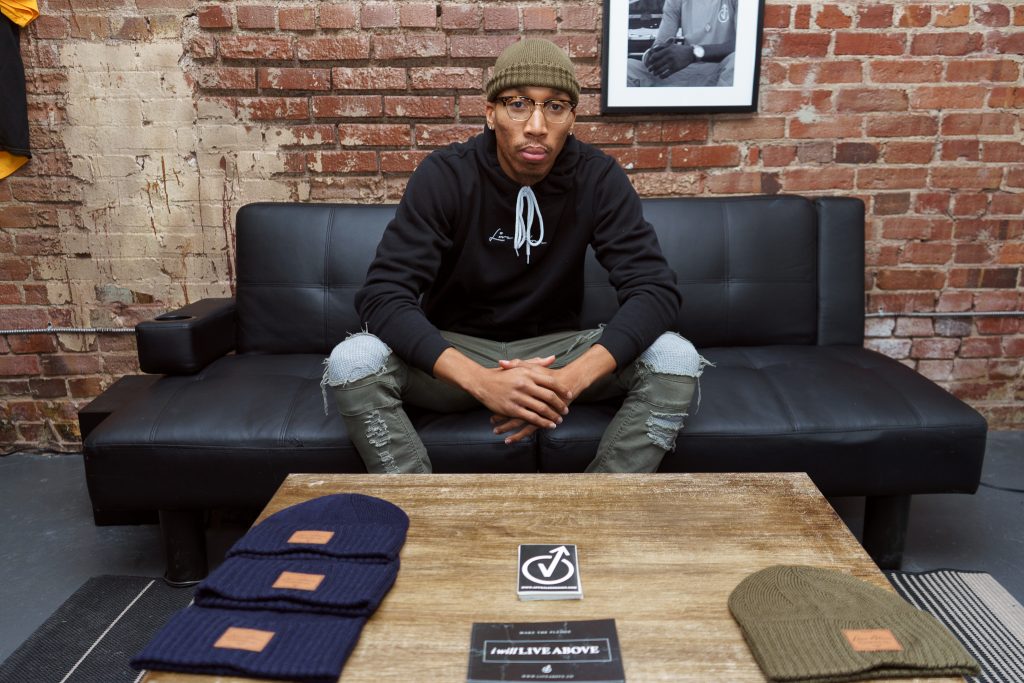 Sounds like it was a great move to help you overcome those challenges. How would you describe your brand's style?
[Adrian] We call it elevated street wear. It's casual comfy and includes a range of hoodies, t-shirts, hats, and more. What elevates Live Above is our message and the energy it gives people when they're wearing it. Our motto is "Everything you do should be Legendary." We create clothing for people to feel good about themselves. If someone is having a bad day, we want our clothing to speak to them and inspire them to keep going no matter what.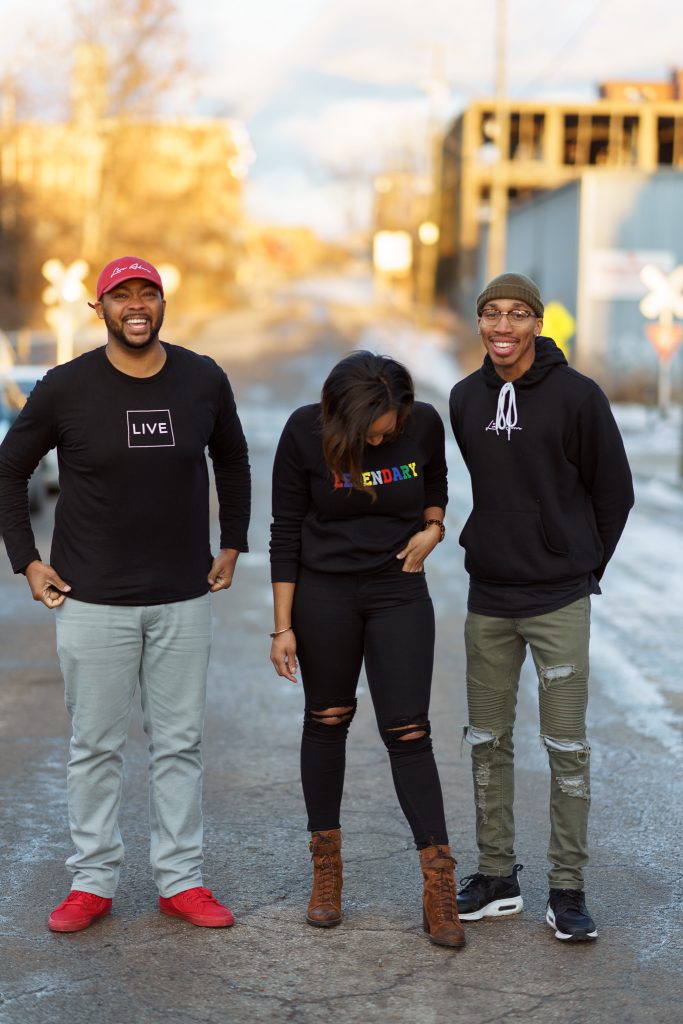 I'm slightly familiar with the Live Above Challenge. Tell us about it and how it ties into your brand/mission.
[Darin] In September 2017, we created an ongoing partnership with the Salvation army to create a t-shirt campaign in an effort to combat homelessness worldwide. Proceeds from the "I Will Live Above t-shirt Campaign" are donated to the Salvation Army to provide resources to individuals and families affected by homelessness. In addition to this, when our customers receive their t-shirt it comes in a burlap bag. We ask them to fill the bag with toiletries, money, and other items they feel will make a difference and give the bag to someone in need. It's a way for someone to pay it forward (twice).
With the lack of diversity in business (including retail) and African Americans trying to be more intentional about their consumerism, it seems like there's a gap in the market when it comes to black owned retail businesses. But here you are, two black men who own a retail business. Did you find it a difficult market to get into?
[Darin] We feel that solidifying yourself in retail is hard for anyone, especially those who run their entire business operation with just two people. We both have business degrees, but we didn't have much fashion experience when we first started Live Above. We didn't see the lack of experience as a downfall, but more so a push for us to learn everything in our business from the bottom up. We had to teach ourselves. In our world of business, we hear the word "no" every day. It's an ongoing process. We might contact different businesses for placement or reach out to celebrities for endorsements, but we often hear no.… That just adds fuel to the fire. By doing everything on our own — creating the clothes, marketing, delivering, etc. — it puts our backs against the wall and makes us go even harder. We constantly work on trying to make sure we execute things better so we don't miss a step. Allowing ourselves to learn every function and process of Live Above just guarantees this.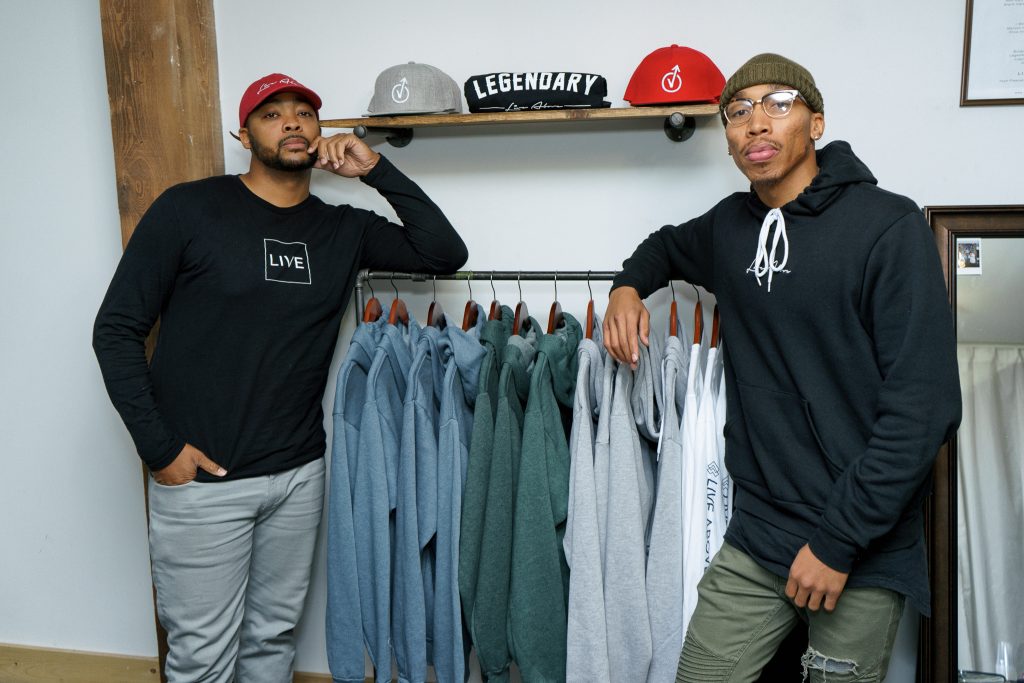 You recently opened a store front. Congratulations on making that move! Can you tell us a little about the store?
[Adrian] We've opened our doors to our first Live Above store front in Nashville, TN this past December. Its located at 100 Taylor St., Nashville, TN, 37208 Suite A11A. We wanted to create a unique atmosphere for our customers to be able to feel and test the quality of our fabrics before they purchased. It also allows us to meet a lot of our supporters who have purchased from us over the years online.
That's awesome! Congrats again and thanks for allowing me to feature you.
If you'd like to visit the Live Above store, they're located at 100 Taylor St., Suite A11A, Nashville, TN 37208. You can also find them online at www.liveabove.co and on IG at @LiveAbove.co
Use code "scalesofstyle" to receive 15% off your purchase. Code expires January 31, 2018.