How to Easily Transition Your Wardrobe From Summer Style to Fall Fashion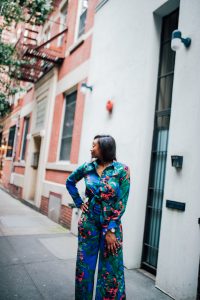 Fall is right around the corner, but that doesn't mean your summer wardrobe has to immediately change with the season. I know, I know…. most of you have probably been waiting for boot season and comfy sweaters, but before your wardrobe completely falls into a dark abyss, you may want to consider layering summer with fall fashion.
Why would you do that? Well, incorporating some of your summer staples into your fall fashion fair may be just the thing needed to keep things interesting. Color doesn't have to pop solely in the warmer months. Yet, one of the first things we do once it starts getting cooler and darker is gravitate toward dark colored clothing. I'm not sure the reason, but it happens like clockwork. When autumn comes around we start incorporating more brown. When winter comes around we're decked out in black (unless you live in the north east and that may be your attire year round). But seriously, there's no need for your wardrobe to die along with the vegetation.
A few tweaks can have you well on your way to extending the life of your summer wardrobe, incorporating more lively colors into fall fashion, and remixing things instead of throwing your hands up because you're tired of seeing and wearing the same things over and over. Work with your wardrobe, and your wardrobe will work with you!