Public Relations Strategy From Julia Bonner, Communications Expert and Founder of Pierce Public Relations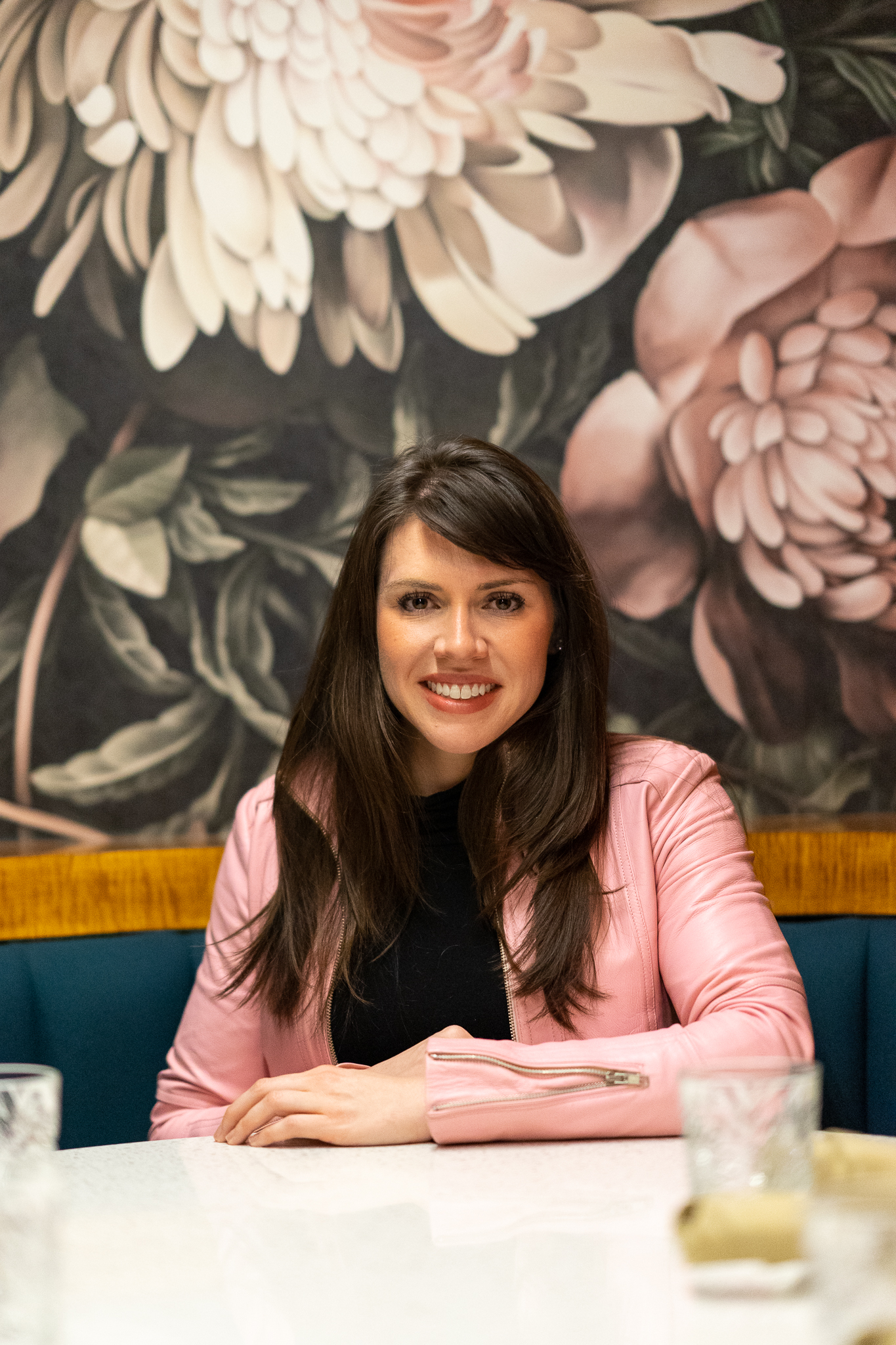 With chaos and uncertainty all around us, the phrase "communication is key" could not be more relevant and timelier than it is today. Slightly outside of my wheelhouse, I asked Julia Bonner, founder of Pierce Public Relations (PPR), to help me deliver a stellar communications strategy to you. With a passion for working with philosophy-driven clients (both individuals and organizations), Julia has helped build platforms and programs that are sustainable and have had a lasting impact.
Julia, what recommendations do you have for entrepreneurs, bloggers, or anyone else who desires to share their voice and put their personal brand on the map?
From a starting place, set a strategy, vision, and goals for yourself. If you don't know where you're going it's hard to get there. Create a roadmap right off the bat. There are so many ways to start building your brand, even beyond social media. Find other aspirational people that you look up to and share your vision. Learn from what they're doing. It's good to have other writers and bloggers in your network to cross-share and support each other. You can leverage each other's platforms to build your audience and the visibility of your brand. There are also events, conferences, and micro-communities online for specific passions. Go to events to learn and build community. Be visible and active, and invest in your relationships.
What branding tips do you give individuals who are just beginning to build their personal brand?
Having a strong personal brand allows you to unlock opportunities, but people first need to understand you and your values. If you're starting out and trying to determine what composes your personal brand, you can start by asking the people around you, "What are the words you think about when you think about me?" and reflect on what people come to you for most often. Do the answers to these questions match what you want your personal brand to be? If not, you may have to make some adjustments. If so, then you know where you're headed. You have to determine what your personal brand means before you can ever truly maximize it.
What advice would you give entrepreneurs specifically?
Be patient. Even though you may know your vision for your business, it takes time to create a strong foundation and put in the work to bring it to life. It doesn't happen overnight.
The challenge of comparison can also be difficult. With social media, the ability to quickly access everyone else's best moments can become discouraging. Try not to compare yourself. Every person has their own unique power and potential. So the more you try to mirror someone else's journey, you'll limit yourself. Your value is different than the person sitting next to you, and that's a great thing.
Can you offer advice to women who are striving to strike a balance between being assertive when communicating and not being viewed as too assertive? Does it depend on the person? Does it depend on the audience?
The most important way to both balance and strengthen your communication is to be yourself. When you're in an environment where you and your input are valued, you'll naturally communicate more confidently. If your environment doesn't allow you to offer input, it can make you feel like you need to more assertively or aggressively communicate to be heard. If that's the case, consider whether you need to change environments or find a friend or ally who supports you and will help you navigate the situation.
What recommendations do you have for women who would love to exude more confidence in their communications?
The language we use is one of the greatest indicators of confidence. The most seemingly trivial things we say often impact the way others perceive us. One example of a common way this comes up in written communication is the use of "I think."
For example, "I think we should kick this project off with a strategy call and then think about next steps." versus "Let's kick the project off with a strategy call and we'll develop next steps afterward." Although both sentences ultimately call for the same course of action, the way they are written makes a big difference to the reader. For more quick changes you can make to your language to sound more confident, I encourage you to check out a recent article I wrote for The Muse titled "3 Small Changes That'll Make You Sound Like a More Confident Leader."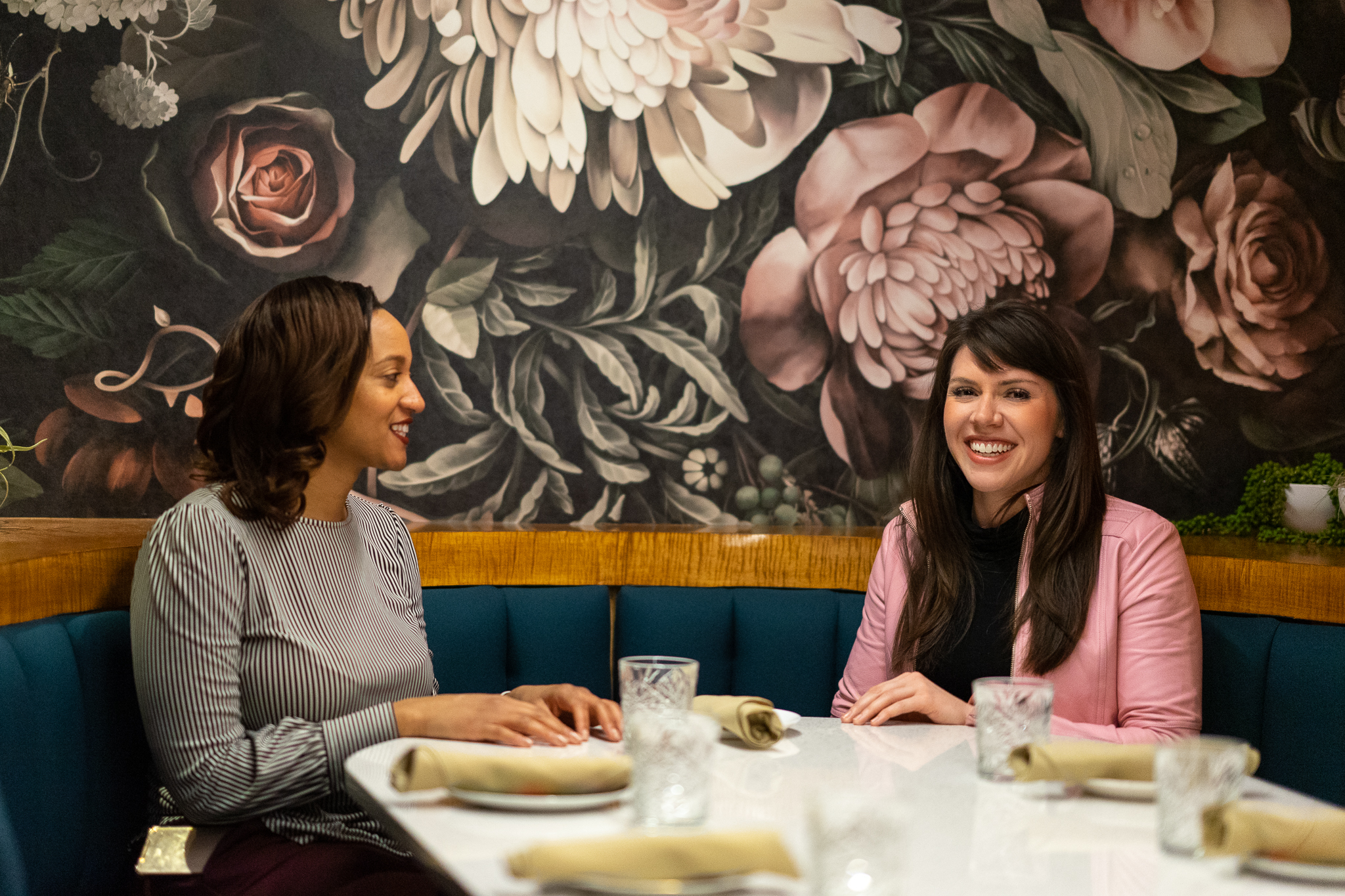 What role does image play in communication, perception, etc.? Can image be more complex for women? If yes, how so?
How we look, how we feel and how we communicate are all directly connected to one another. If you feel good, it translates into how you carry yourself and how you communicate. It's important to remember that feeling good and taking care of yourself look different for each person. Try to minimize the temptation of comparison. If you make your physical and mental wellbeing a priority, you'll reap the rewards that translate into elevated confidence and strengthened communication.
What branding tips would you give companies that are actively seeking to promote and foster inclusion with respect gender diversity? What are ways women can begin discussions about creating a more inclusive environment?
It's important for companies that want to be known as inclusive or diverse be invested in and committed to developing a culture that makes these areas a priority. There is constant conversation in the media and within businesses about diversity and inclusion, but leaders must make sure they aren't just using buzzwords or creating surface level solutions. They need to develop and implement programs and resources that address and improve diversity in their organizations before they begin promoting it as part of their brand. People can quickly determine whether a brand is authentic and sincere about what it values.
For women who seek to create a more inclusive work environment, remember that it's important to ask for what you want. If there aren't resources in place, ask why and find out how you can help create them or support their development.
Julia, it was a pleasure collaborating with you on this blog post! I would love to work with you again in the future!
I hope you enjoyed reading this post and receive something positive from it that you can apply to your personal life or business. If you have ideas for my next project with Julia, please let us know in the comments. We appreciate other comments or feedback you have as well. As always, thank you for reading, and thank you for your continued support of Scales of Style. Finally, but certainly not least, thank you Mockingbird restaurant, Nashville, TN, for warmly welcoming us and allowing us to use your space – your kindness and generosity is much appreciated.