Art and Inspiration
You never know where your path will lead you…. Well, last week, it lead me to a photo shoot at the Frist Center for the Visual Arts with Mariah, creator of Out of my Mouth, and Thallen, creator of Etichat.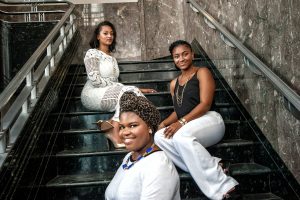 Now, this photo shoot was a little different for me. Not only are we all bloggers, but we're also all black, women, and attorneys. We're all driven; we enjoy helping other people; and we all set out to make an impact on the world. And as awesome as that is (and I truly believe it is), we are also all inspired to be more creative more consistently. And from time to time, to put down our statutes, regulations, and corporate policies and pull out our own canvases to create our own masterpieces.
While helping other people, climbing the corporate ladder, and trying to change the world can be amazing, it can also be a lot at times. So, it's refreshing to balance the stimulation and challenges we experience in our professional lives with the creativity and inspiration we get from creating our own works of art.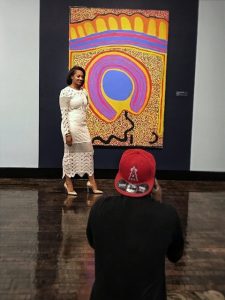 Given the connection we have, the three of us had been wanting to collaborate for quite some while. Although our blogs are all very different, we figured we could come up with something that worked for everyone. So, Mariah came up with the idea for a photo shoot; I came up with the overall concept for styling; and Thallen easily incorporated etiquette. The Frist Center graciously allowed us to use their space. With all of the art, history, and culture at the Frist Center, it would have been almost impossible to select a better location. And on top of that, the art deco building is absolutely gorgeous, the staff is amazingly knowledgeable and pleasant, and it was the perfect environment for us to let our hair down and allow our creativity and imaginations take over.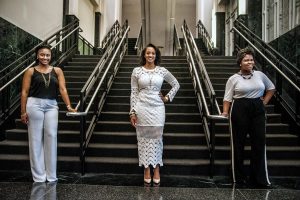 Aside from connecting with Thallen and Mariah at the Frist, one of my favorite aspects of the collaboration was putting the pieces together behind the scenes.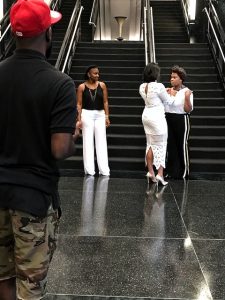 From the color scheme, to suggesting a makeup artist (more on that later), to suggesting locations for the shoot and getting ready, down to creating the agenda. I was definitely in my element.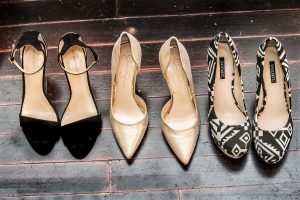 Frist Fridays – the Frist Center's summer outdoor concert series.
An Art Deco Affair – An event that will be hosted at the Frist Center on August 12, 2017 to support the ongoing care of the Frist's historic art deco building.
Special thanks to Ellen Pryor and the Frist Center for being absolutely amazing, Tamara Hicks of Embody Beauty for slaying our makeup, and theLab for allowing us to use their space to get ready for the photo shoot.
Like what you read? We would love to hear your thoughts in the comments.