The Blooms
My insta-blog Scales of Style is still in its infancy, but I'm sure you've noticed flowers have made an appearance several times. The reason is because I love, love, love flowers! No, really I do. And for that reason, once I caught wind of Amelia's Flower Truck, I knew at some point I had to check it out.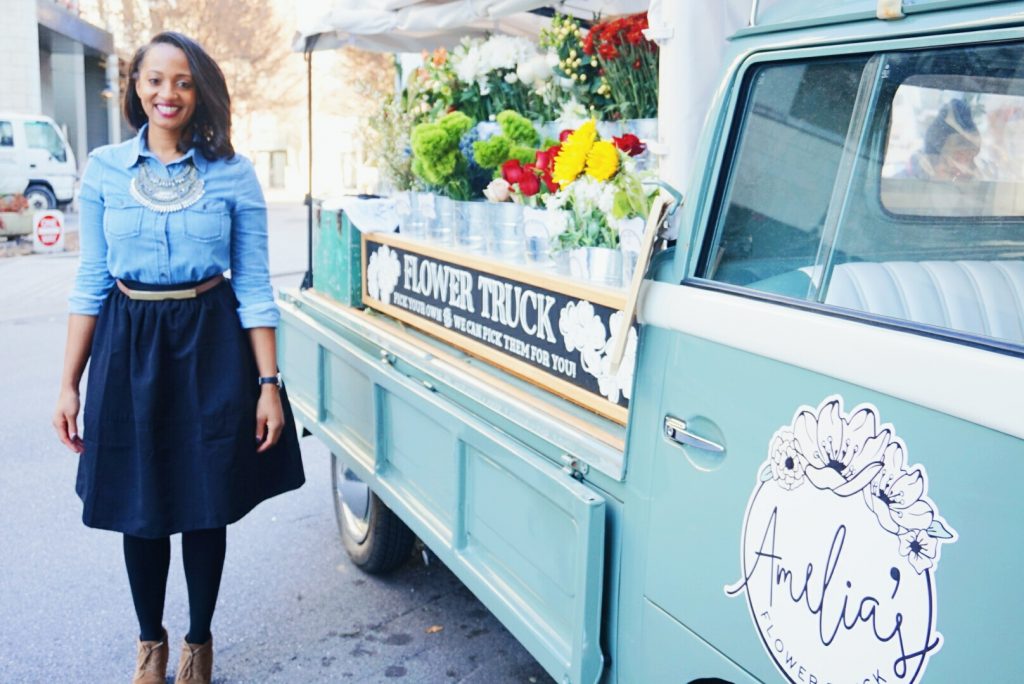 So what's Amelia's Flower Truck? It's a mobile florist that brings unique blooms to a neighborhood near you (if you happen to be in the Nashville area). And one of the coolest things about Amelia's Flower Truck is the vintage truck. But even with the really dope truck, the highlight for me was the flowers. They were both vibrant and unique and as an added bonus, you get to hand select each flower included in your arrangement.
So if you want to find their next stop, you can locate them using the calendar on their website. You can also find them like I did and peep their location on Instagram.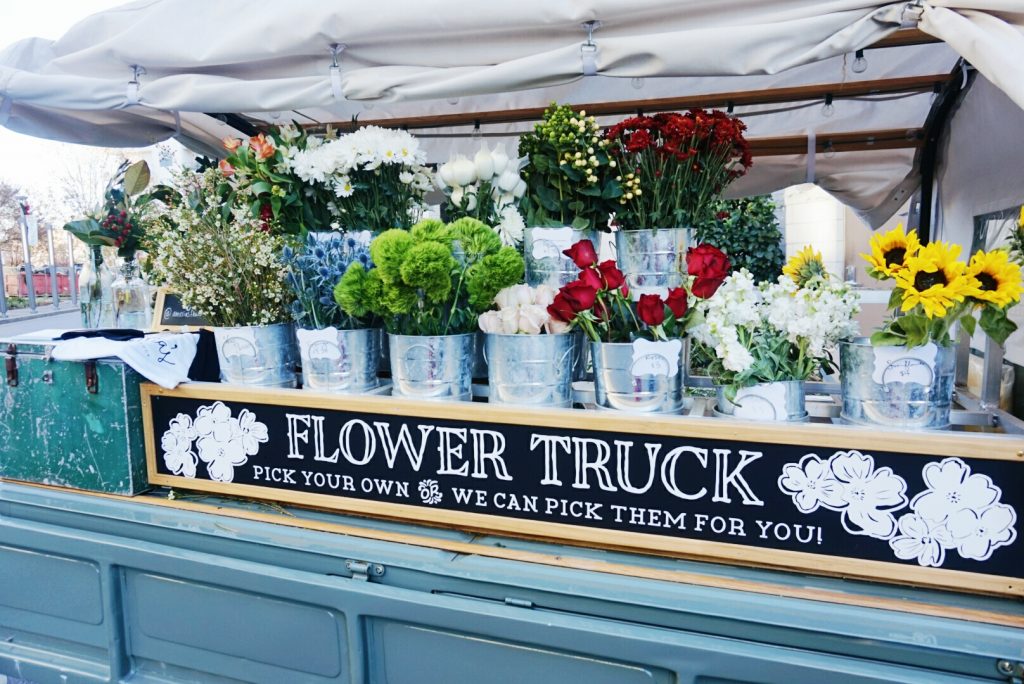 Also, if you're looking for last minute Christmas gift ideas, Amelia's Flower Truck offers bouquet subscriptions. Check their website for deets.
The Clothes
The necklace is Mirina Collections. You can find it here. The shirt is Banana Republic. You can find a similar version here. The skirt is express. A similar version can be found here. The coat is J. Crew. Similar versions can be found hereand here.