Winter is here! And while some of you may be dreading it due to the drop in temps, I'm excited because I love winter fashion. And for that reason, I'm spilling the tea on my favorite winter wardrobe essential which happens to be the winter coat.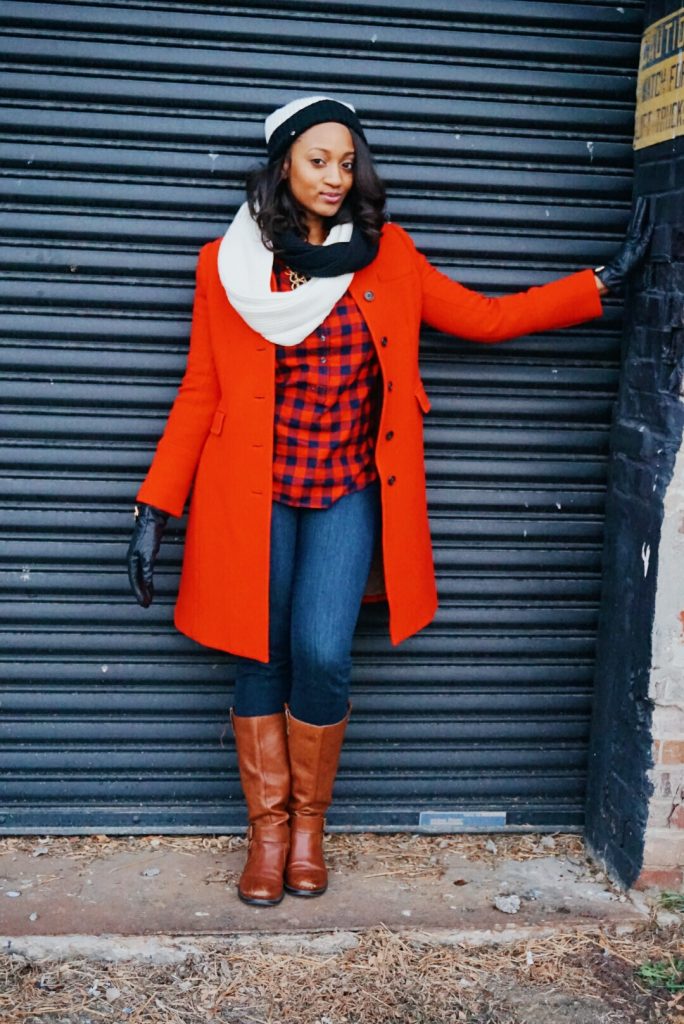 So why the coat? Well, even though it's a necessity (at least in every place I've lived), it's my fav for a slightly different reason. It's the one piece that no matter what you wear, it's seen during the winter season no matter what you have on. For that reason, I'm comfortable investing a little more for quality outerwear – and it hasn't steered me wrong yet.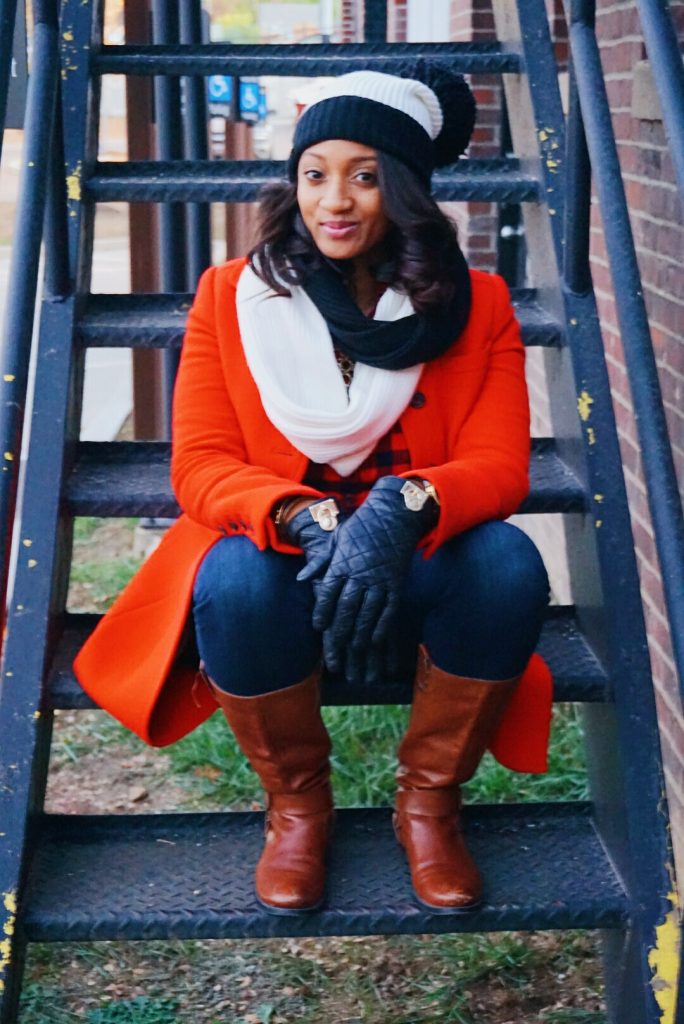 That brings us to the coat featured in this post. So when I bought this J. Crew coat a couple years ago, it was kind of a risky move for me. First, it was a bit pricey (at least for my budget). Second, the color is really bold (which is also a positive, but it's an orange red and not your typical black or navy). Even considering any potential hang-ups, it was honestly a great move.
So let me tell you about the positives. I have to start with the quality: it's impeccable. J. Crew pays close attention to detail which I love (from the weave and weight of the fabric to the lining to the tailored fit). Not only do you see the details that make this coat beautiful, you feel them.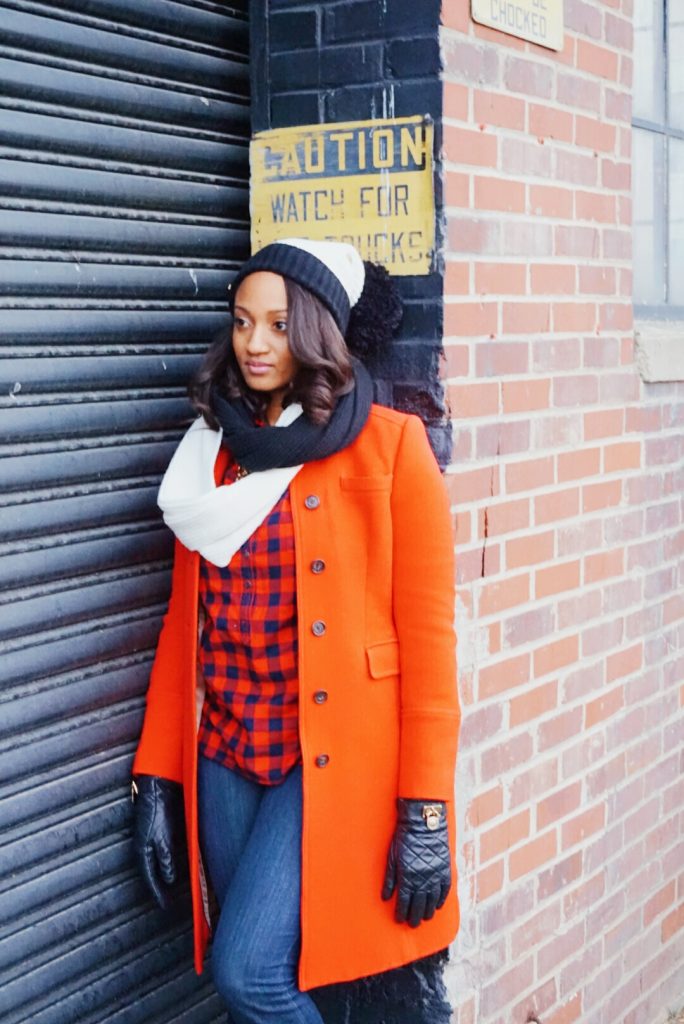 And the color – I Iooove it! It's easy to gravitate toward black and navy as a professional, but in my opinion just because you're a professional doesn't mean your wardrobe has to be boring. I have literally taken this coat on travels to New York and D.C. (where darker colored clothing seems to always be in) and it was definitely a pop of color in a sea of black (Holla!), but it was still chic and totally me. Hey, like Dr. Seuss said: why fit in when you were born to stand out?
Similar versions of this coat can be found here and here.