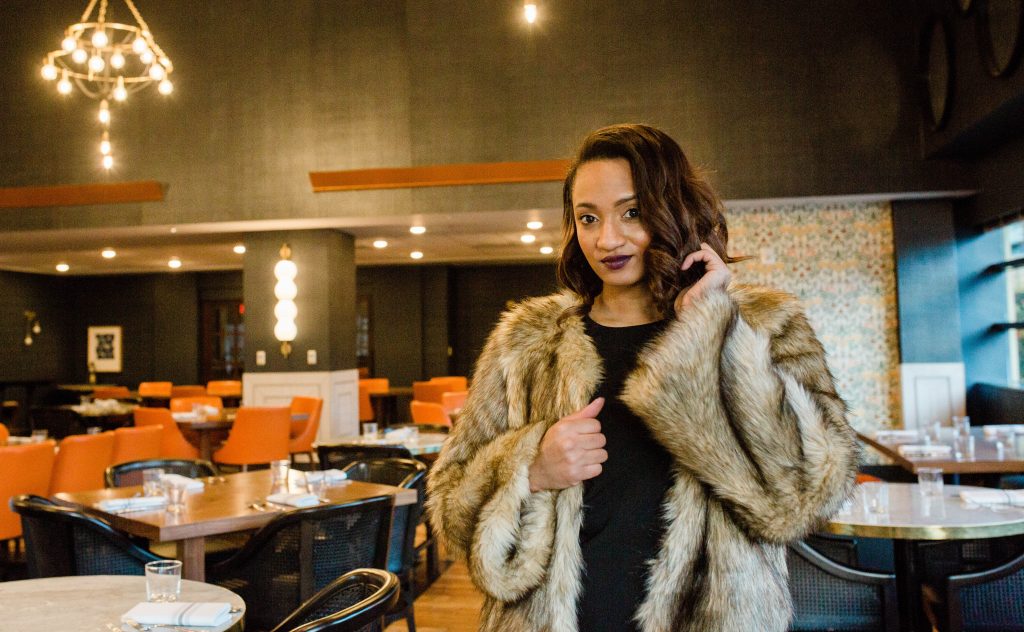 Holiday season is well underway with holiday parties picking up and New Year's Eve quickly approaching. If you've been wishing for holiday party outfit inspiration, this blog post is my gift to you. In this post, you'll find 10 holiday party looks perfect for your next holiday party, NYE on the town, or NYE on your couch.
Velvet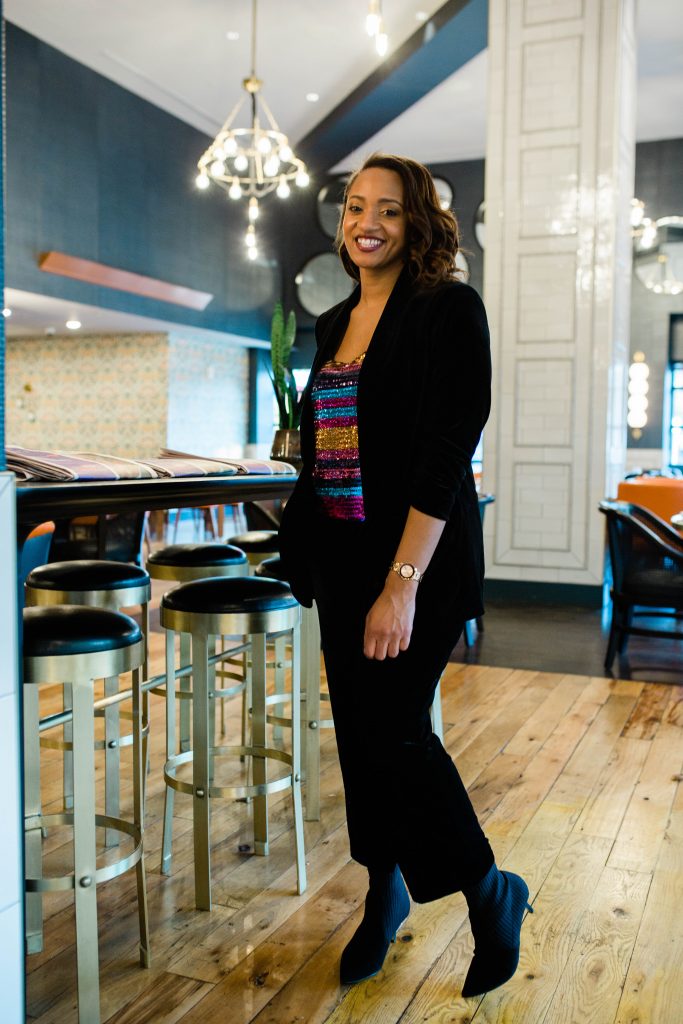 IMO, there aren't many fabrics as comfy as velvet. If you're goal is a no fuss holiday look that's equal parts comfy and chic, then anything velvet should be your go to. It has just enough vibrancy to say holiday while at the same time being super low key. Most of all, it's the outfit that can be worn for hours without tugging, pulling, or complaints. If you want to add a little more sparkle, pair with a hit of sequins like the cami pictured here.
Faux Leather Leggings
Faux leather leggings are a great skirt alternative, and they're perfect for colder temps. Select a pair in black or olive (like the pair pictured here), and you'll easily elevate your look. If you like the look but prefer a more modest approach to them, pair with a longer top and/or boyfriend blazer.
Fur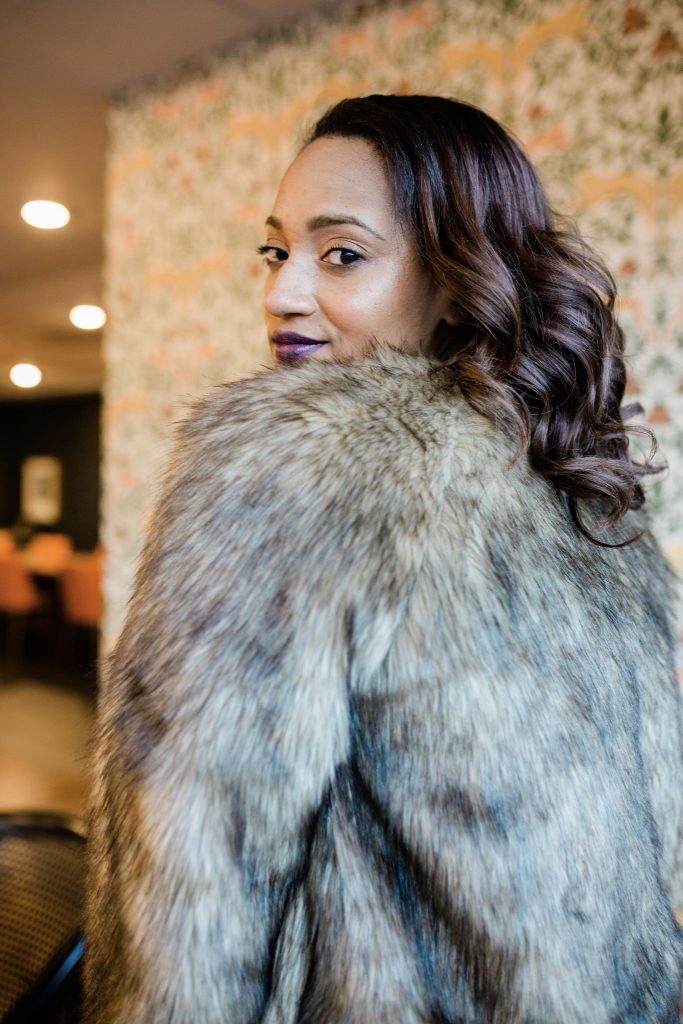 This season has been filled with fur. It doesn't seem to matter what it looks like: it could be cheetah print, coyote (as someone asked me about the coat pictured), fox, mink, honestly it doesn't matter. Just pick one you like and go with it. And even when in extremely cold temps, you'll hopefully be a lot warmer!
LBD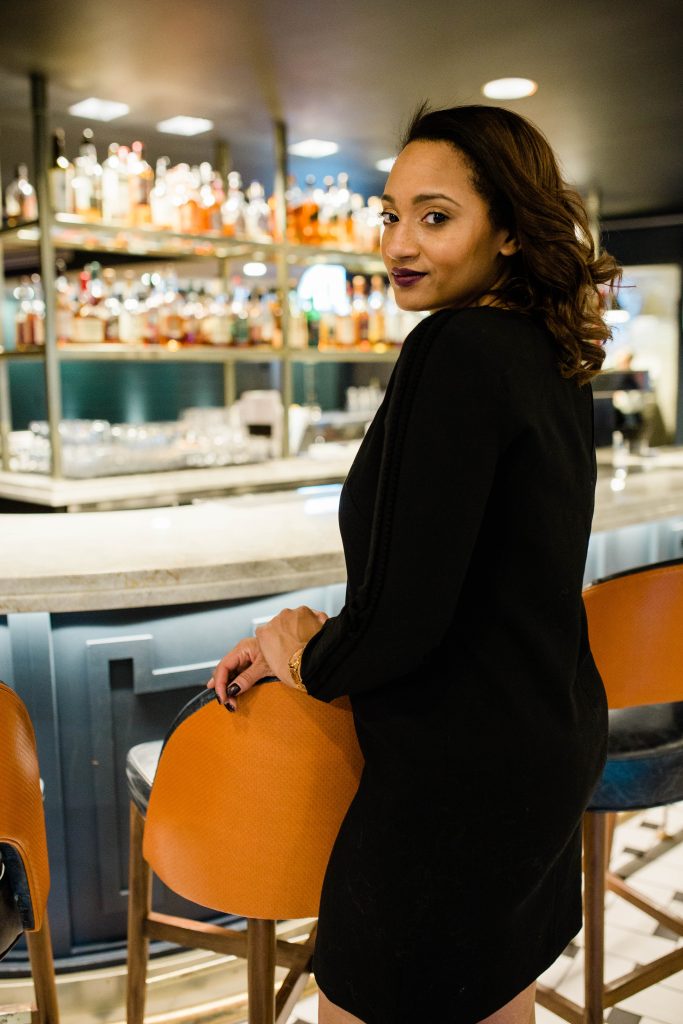 You can never go wrong with a little black dress. It's perfect for nearly every occasion (holiday party, work event, funeral, etc). You can go fancy or a little more subdued, but either way you'll be dressed appropriately and thematically on point.
Onesie
Whether you're staying in this holiday season and kicking your feet up or heading to brunch, a onesie might be a solid option. If the brunch is outside of your home, you'll just want to make sure your onesie is theme appropriate and restaurant friendly before heading out in your pjs.